Innosoft Certified AI Professional (AI-200) Exam
Dates
Timing
Location
Registration Fees
28 May 2023
Sunday: 11:00 AM - 1:00 PM
Dubai Knowledge Park
150 USD
The Innosoft Certified AI Professional certification exam is performance-based, meaning that candidates must perform tasks on a live system and datasets, rather than answering multiple choice questions.  During this exam you will be provide a real-world dataset and you will be asked to perform a set of tasks pertaining to data analysis, visualization and machine learning.
You will be working with Python as the programming language and applying core Python libraries for data science including Numpy, Pandas, Matplotlib, Seaborn, and Scikit-learn.
With respect to the machine learning section of the exam, you need to be able to select and apply the appropriate machine learning algorithm based on the type of prediction required.
Candidates will be emailed exam results within three business days following the exam.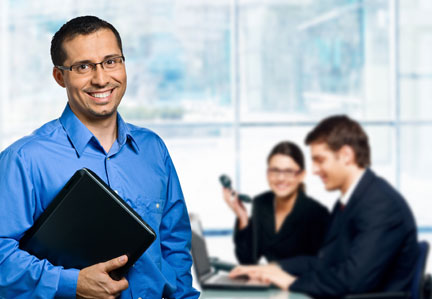 Exam Objectives
Audience
Prerequisites
Exam Objectives
AI-200 exam candidates should master the following the topics. Moreover, they should also be able to complete data analysis, data visualization and machine learning tasks on real-world datasets without assistance.
To be well prepared for this exam you need to demonstrate good knowledge of the following:
Unit 1 – Data Analysis with NumPy
Numpy Arrays
Numpy Array Indexing
Numpy Operations
Unit 2 – Data Analysis with Pandas
Series
DataFrames
Handling Missing Data
Groupby
Merging Joining and Concatenating
Operations
Data Input and Output
Part II – Data Visualization
Unit 3 – Python for Data Visualization – Matplotlib
Unit 4 – Python for Data Visualization – Seaborn
Distribution Plots
Categorical Plots
Matrix Plots
Regression Plots
Grids
Style and Color
Part III – Machine Learning
Unit 5 – Linear Regression
Apply Linear regression in predicting a real-valued output
Unit 6 – Logistic Regression
Apply Logistic Regression in solving Classification problems
Unit 7 – K-Nearest Neighbors
Apply K-Nearest Neighbors in solving Classification problems
Unit 8 – K-Means Clustering
Apply K-means Clustering in Unsupervised Learning
Audience
Experienced Python, Data Science and Machine Learning professionals seeking validation of their skills
Students who have attended our Python Programming, Python for Data Science and Machine Learning courses, and are on the path to earn the AI-200 Certification
Experienced Data Science Professionals who require a certification by their organization
AI professionals who are on the path to earn the AI-300 Certification
Prerequisites
Candidates for this exam should have taken the following two courses, or have equivalent knowledge and experience:
The workshop on big data and machine learning was an excellent introduction to practitioners considering using data science. Ahmed demonstrated considerable teaching talent rooted in his long expertise with systems development.
Very rewarding course. Rare to find a Deep learning course in Dubai that teaches concepts from scratch and provides practical applications. Will definitely recommend.
Innosoft Gulf Institute is educating students breaking and revolutionary techniques with focus on future trends in CIT industry. Mr. Ahmed is well updated on latest technologies related to Big Data, AI, Machine Learning, etc. Rated as 5 star in terms of overall deliverance.
The most important thing is to be convinced of what you are studying. It's not just about teaching... I'm taking four courses at Innosoft Gulf institute, and I think it's much better than my bachelor's degree.
Innosoft Gulf really gave me a head start for college. The teacher was amazing and I really learned a lot. I highly recommend the Python, Java and Machine Learning courses.