Cryptocurrency Trading and Investment
Preference
Dates
Timing
Location
Registration Fees
Instructor-Led Training

(In-Person and Live Webinars)
10, 17, 24 December 2023
Sundays: 3:00 PM - 6:00 PM
Dubai Knowledge Park
800 USD
The Cryptocurrency Trading and Investment Program is designed to equip you with the essential knowledge and proven strategies to succeed in the dynamic world of cryptocurrency trading and investment. Through this comprehensive program, you'll gain a deep understanding of Technical Analysis, Candlestick Patterns, Blockchain Technology, Derivative Trading, and more. Learn to identify Buy and Sell Signals with leading trading indicators, automate your trading with Bots, and master the art of trading Non-Fungible Tokens (NFTs). Upon completion, participants will receive a Course Completion Certificate Accredited by the Dubai Government.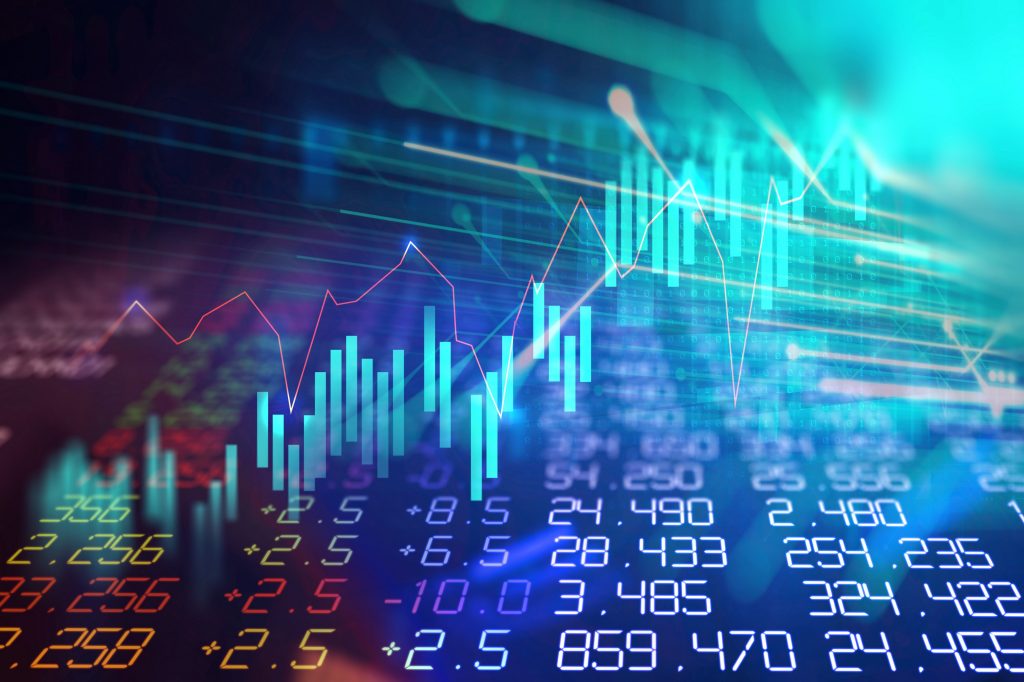 Course Outline
Audience
Prerequisites
After the Course
Course Outline
Unit 1 – Introduction to Cryptocurrency
Understanding cryptocurrencies
Risk assessment and management
Current use cases
Unit 2 – Diversifying Your Crypto Portfolio
Stablecoins and Altcoins
Currency pairs
Non-Fungible Tokens (NFTs)
Selecting the right Altcoins for investment
Unit 3 – Staying Informed: Crypto News and Education
Top cryptocurrency news sources
Leading educational resources
Conducting your own research (DYOR)
Unit 4 – Navigating Crypto Trading Platforms
Best platforms for beginners and intermediate traders
Centralized and decentralized exchanges
Swaps and their usage
Unit 5 – Trading Strategies for Success
Swing trading
Breakout trading
Long, medium, and short-term strategies
Dollar Cost Averaging (DCA)
Unit 6 – Mastering Crypto Order Types
Understanding the order book
Market, limit, and stop orders
One Cancel the Other (OCO) orders
Unit 7 – Technical Analysis: Identifying Market Trends
Support and resistance levels
Consolidation periods
Candlestick chart patterns
Unit 8 – Trading Indicators: Making Informed Decisions
Trading Volume
Moving Averages (MA)
Relative Strength Index (RSI)
Bollinger Bands (BB)
Average True Range (ATR)
Unit 9 – Leverage Trading: Amplifying Your Profits
Understanding leverage trading
Liquidation and risk management
Take Profit and Stop Loss strategies
Unit 10 – Automating Trades with Bots
Introduction to trading bots
Automating trade execution
Arbitrage bots and other examples
Setting up a trading bot
Unit 11 – Unlocking the Potential of NFTs
Understanding NFTs
Fungible vs. Non-Fungible Tokens
The value of NFTs
Buying and selling NFTs
Unit 12 – On-chain Analysis: Deciphering Blockchain Data
Introduction to On-chain Analysis
Blockchain Explorers
Key metrics: HODLers, Staking Rates, Exchange Flows, and more
Unit 13 – Practical Trading: Developing a Winning Strategy
Identifying trading opportunities
Calculating risk positions
Executing trades effectively
Unit 14 – Course Recap and Next Steps
Starting point for beginners
Additional resources
Understanding risks and benefits of cryptocurrency trading
Audience
Beginners interested in learning about cryptocurrencies and trading: Individuals who are new to the world of cryptocurrencies and are looking to gain knowledge and understanding of the market, trading strategies, and investment opportunities.


Investors seeking to diversify their portfolio: Traditional investors who want to explore alternative investment opportunities and diversify their portfolios by including cryptocurrencies.


Professionals looking to upskill: Professionals from finance, technology, and other industries who want to stay updated with the latest trends in the cryptocurrency market and gain a competitive edge in their careers.


Entrepreneurs exploring the crypto ecosystem: Individuals looking to start or expand their businesses in the cryptocurrency and blockchain industry and need a foundational understanding of the market dynamics and trading strategies.


Crypto enthusiasts aiming to enhance their knowledge: Individuals already familiar with the basics of cryptocurrencies but seeking to deepen their understanding of trading strategies, technical analysis, and on-chain analysis to make more informed investment decisions.


Students studying finance, economics, or technology: College and university students pursuing degrees in finance, economics, computer science, or other related fields who want to gain practical insights into cryptocurrency trading and investment.

Prerequisites
Basic understanding of finance and investment concepts: Familiarity with traditional financial markets, investment instruments, and concepts like stocks, bonds, and commodities would be helpful to comprehend the cryptocurrency market and trading strategies.


Familiarity with digital currencies: A general awareness of cryptocurrencies like Bitcoin, Ethereum, and other major digital assets will provide a foundation for learning more advanced trading concepts.


Basic computer literacy: Comfortable using a computer, accessing websites, and navigating online platforms, as the course will involve using various crypto trading platforms and tools.


Willingness to learn and explore new technologies: Cryptocurrency trading and investing involve learning about cutting-edge technologies like blockchain and decentralized finance. An open mind and eagerness to explore these topics will help participants succeed in the course.


After the Course
After the course, participants will be able to:
Confidently navigate and trade on various cryptocurrency platforms.


Understand and apply essential trading strategies for cryptocurrency investments.


Analyze market trends and make informed decisions using technical analysis and trading indicators.


Manage their cryptocurrency portfolio and minimize risks through diversification.


Automate their trading strategies using trading bots for improved efficiency and profit potential.


Explore the world of NFTs and capitalize on the opportunities in the NFT market.


Perform on-chain analysis to gain insights into the cryptocurrency market and make data-driven investment decisions.


Stay informed about the latest developments in the crypto ecosystem and continuously improve their trading skills.


The workshop on big data and machine learning was an excellent introduction to practitioners considering using data science. Ahmed demonstrated considerable teaching talent rooted in his long expertise with systems development.
Very rewarding course. Rare to find a Deep learning course in Dubai that teaches concepts from scratch and provides practical applications. Will definitely recommend.
Innosoft Gulf Institute is educating students breaking and revolutionary techniques with focus on future trends in CIT industry. Mr. Ahmed is well updated on latest technologies related to Big Data, AI, Machine Learning, etc. Rated as 5 star in terms of overall deliverance.
The most important thing is to be convinced of what you are studying. It's not just about teaching... I'm taking four courses at Innosoft Gulf institute, and I think it's much better than my bachelor's degree.
Innosoft Gulf really gave me a head start for college. The teacher was amazing and I really learned a lot. I highly recommend the Python, Java and Machine Learning courses.