Full Stack Web Development with Python and JavaScript
Preference
Dates
Timing
Location
Registration Fees
Hybrid Training

(In-Person and Live Webinars)
8, 11, 15, 18, 22, 25 November 2021
Mondays & Thursdays: 7:00 PM - 9:30 PM
Dubai Knowledge Park
3,930 AED
This course will enable you to gain the skills and knowledge you need to successfully design and develop real-world Web Applications (eCommerce applications included) with Python, JavaScript, and SQL using frameworks like Django, React, and Bootstrap. Topics include database design, scalability, security, and user experience. Through hands-on projects, you will learn to write and use APIs, create interactive UIs, and leverage cloud services like GitHub and Heroku. By the end of this program, you will emerge with knowledge and experience in principles, languages, and tools that empower you to design and deploy applications on the Internet.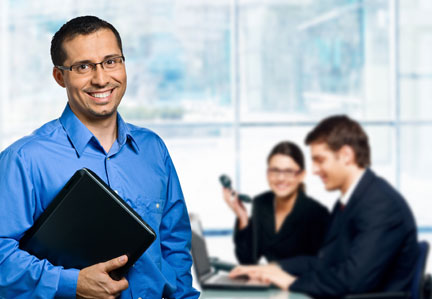 Course Outline
Audience
Prerequisites
After the Course
Course Outline
Unit 1 – Creating and Styling Web Pages with HTML and CSS
Introduction
Web Programming
HTML (Hypertext Markup Language)
Document Object Model (DOM)
More HTML Elements
Forms
CSS (Cascading Style Sheets)
Responsive Design
Bootstrap
Sass (Syntactically Awesome Style Sheets)
Unit 2 – Managing Your Web Project with Git
Git
GitHub
Commits
Merge Conflicts
Branching
More GitHub Features
Unit 3 – Python Programming Review
Variables
Strings
Conditions
Data Structures (Lists, Tuples, Sets, Dictionaries)
Loops
Functions
Modules
Object-Oriented Programming
Functional Programming (Decorators, Lambda Functions)
Exceptions
Unit 4 – Django Web Framework
Web Applications
HTTP
Django
Routes
Templates (Conditionals, Styling)
Tasks
Django Forms
Sessions
Unit 5 – SQL, Models and Migrations
Introduction to SQL Databases
Tables
Column Types
SELECT, UPDATE and DELETE Statements
Joining Tables (JOIN Query, Indexing, SQL Vulnerabilities)
Django Models
Migrations
Django Admin
Stating your Application with the Shell
Many-to-Many Relationships
Managing Users
Unit 6 – JavaScript
Introduction
Events
Variables
querySelector
DOM (JavaScript Console, Arrow Functions, TODO List)
Intervals
Local Storage
APIs (JavaScript Objects, Currency Exchange)
Unit 7 – User Interface
User Interfaces
Single Page Applications
Scroll (Infinite Scroll)
Animation
React (Addition)
Unit 8 – Testing, Continuous Integration and Delivery
Introduction to Testing
Assert (Test-Driven Development)
Unit Testing
Django Testing (Client Testing)
Selenium
Continuous Integration and Continuous Delivery (CI & CD)
GitHub Actions
Docker
Unit 9 – Security and Scalability
Scalability
Load Balancing
Auto scaling (Server Failure)
Scaling Databases (Database Replication)
Caching
Security (Git and GitHub)
HTML
HTTPS (Secret-Key and Public-Key Cryptography)
Databases (APIs, Environment Variables)
JavaScript (Cross-Site Request Forgery)
Audience
Professionals or students interested in full stack web application development
Data Science Professionals and Engineers interested to deploy their machine learning models in the context of web applications
Anyone interested in designing and developing eCommerce web applications.
Prerequisites
Basic programming skills will be helpful but not required.
After the Course
The participants who have successfully completed this course are encouraged to take the Innosoft Certified Web Developer Exam (WB-200)
The workshop on big data and machine learning was an excellent introduction to practitioners considering using data science. Ahmed demonstrated considerable teaching talent rooted in his long expertise with systems development.
Very rewarding course. Rare to find a Deep learning course in Dubai that teaches concepts from scratch and provides practical applications. Will definitely recommend.
Innosoft Gulf Institute is educating students breaking and revolutionary techniques with focus on future trends in CIT industry. Mr. Ahmed is well updated on latest technologies related to Big Data, AI, Machine Learning, etc. Rated as 5 star in terms of overall deliverance.
The most important thing is to be convinced of what you are studying. It's not just about teaching... I'm taking four courses at Innosoft Gulf institute, and I think it's much better than my bachelor's degree.
Innosoft Gulf really gave me a head start for college. The teacher was amazing and I really learned a lot. I highly recommend the Python, Java and Machine Learning courses.