Databases and SQL for Data Science
Preference
Dates
Timing
Location
Registration Fees
Hybrid (In-Person & Live Webinars)
To be confirmed
07:00 PM - 08:30 PM
Dubai Knowledge Park
5,500 AED
Much of the world's data resides in databases.  SQL (or Structured Query Language) is a powerful language used for communicating with and extracting data from databases.  Working knowledge of databases and SQL is a must if you want to become a data scientist.
The purpose of this course is to introduce relational database concepts and help you learn and apply foundational knowledge of the SQL language. It is also intended to get you started with performing SQL access in a data science environment.  
The emphasis in this course is on hands-on and practical learning.  Indeed, you will work with real databases, real data science tools, and real-world datasets.  Moreover, you will learn how to create your own database instance in the cloud.  Through a series of hands-on labs, you will practice building and running SQL queries.  You will also learn how to access databases from Jupyter notebooks using SQL and Python.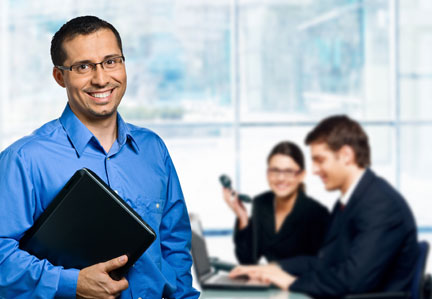 Course Outline
Audience
Prerequisites
After the Course
Course Outline
Unit 1 – Getting Started with SQL
Overview of SQL for Data Science
Introduction to Databases
SELECT Statement
COUNT, DISTINCT, LIMIT
INSERT Statement
UPDATE and DELETE
Unit 2 -​ Relational Databases and Tables
Relational Database Concepts
Creating a Database Instance
Types of SQL Statements (DDL vs. DML)
CREATE TABLE Statement
ALTER, DROP and Truncate Table
Unit 3 – Searching, Sorting and Grouping Data
Using String Patterns and Ranges
Sorting Result Sets
Grouping Result Sets
Built-in Database Functions
Date and Time Built-in Functions
Sub-Queries and Nested Selects
Working with Multiple Tables
Unit 4 – Accessing Databases using Python
How to Access Databases using Python
Writing Code using DB-API
Connecting to Relational Databases
Creating Tables, Loading Data and Querying Data
Analyzing Data with Python
Unit 5 – Advanced SQL
Views
Stored Procedures
ACID Transactions
Joins Overview
Inner Joins
Outer Joins
Audience
Professionals or students interested to learn how to extract data from relational databases and analyze it with Python.
Future Data Analysts, Data Science Professionals or Engineers.
Prerequisites
No prior technical experience is required to benefit from this course.
After the Course
My training on AI professional program with my instructor Ahmed gave me the initial and deep insight into AI programming. As a new-bee, he increased my affinity towards data science. The push during our first session convinced me that this is my calling, and I am excited to pursue a career in this field. With the new found knowledge and practical experience during the sessions, I am convinced and confident in myself. Thank you for the wonderful sessions and course materials!
Ahmed is an excellent instructor that has elevated my understanding of Python, AI, and Deep Learning. It has encouraged me to further my educational development in this subject which will help me in my profession. Innosoft Gulf is one of the few educational institutes in the GCC that follows current and future developments in IT and AI. I would strongly recommend this to anyone interested.
I have completed 2 courses with Innosoft: first the AI professional program and then the Deep Learning Program. I can honestly say that the support and teaching available here is exceptional:
I've attempted to learn similar skills in my own time in the past, and have always found it difficult to persist beyond the beginner level. The course at Innosoft is intensive - 3 hours a day, over 10 days. This immersive approach, in my view, is the absolute best way to learn these difficult skills. The instructor took me from an absolute beginner to being able to fully engage with the Data Science literature available now, both from a theoretical and a coding point of view.
It is a great program! It is a hands-on course with many examples providing you knowledge about the algorithms and successful approaches. The best thing about this course is that you learn how to work with data.
The workshop on big data and machine learning was an excellent introduction to practitioners considering using data science. Ahmed demonstrated considerable teaching talent rooted in his long expertise with systems development.
Very rewarding course. Rare to find a Deep learning course in Dubai that teaches concepts from scratch and provides practical applications. Will definitely recommend.
A great course with a distinguished teacher: Mr. Ahmed El Koutbia
Innosoft Gulf really gave me a head start for college. The teacher was amazing and I really learned a lot. I highly recommend the Python, Java and Machine Learning courses.
Innosoft Gulf Institute is educating students breaking and revolutionary techniques with focus on future trends in CIT industry. Mr. Ahmed is well updated on latest technologies related to Big Data, AI, Machine Learning, etc. Rated as 5 star in terms of overall deliverance.
The most important thing is to be convinced of what you are studying. It's not just about teaching... I'm taking four courses at Innosoft Gulf institute, and I think it's much better than my bachelor's degree.