Tableau Desktop - Fundamentals
Preference
Dates
Timing
Delivery Method
Evening Course
2, 3, 4, 5, 6 August 2020
07:00PM - 09:30PM
Live Webinars, Hands-On Projects, Group Discussions
This course is designed for the beginner Tableau user. It is for anyone who works with data – regardless of technical or analytical background. This course is designed to help you understand and use the important concepts and techniques in Tableau to move from simple to complex visualizations and learn how to combine them in interactive dashboards.
This course will teach you Tableau in a practical manner, every lecture includes full practice labs and the corresponding course material.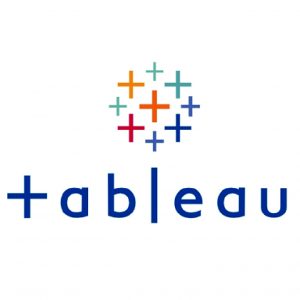 Course Outline
Audience
Prerequisites
After the Course
Course Outline
Unit 1 – Course Overview
Course Introduction
Course Overview
Tableau Desktop Installation
Unit 2 – Tableau Basics
Navigating Tableau
Connecting Tableau to Data Files
Creating Calculated Fields
Adding Colors
Adding Labels and Formatting
Exporting Your Worksheet
Unit 3 – Time series, Aggregation, and Filters
Working with Data Extracts in Tableau
Working with Time Series
Understanding Aggregation, Granularity, and Level of Detail
Creating an Area Chart & Using Highlighting
Adding Filters
Unit 4 – Maps, Scatterplots, and Your First Dashboard
Joining Data in Tableau
Creating a Map
Working with Hierarchies
Creating a Scatter Plot
Applying Filters to Multiple Worksheets
Building your First Dashboard
Adding Interactive Actions: Filters, Highlighting
Unit 5 – Joining and Blending Data, PLUS: Dual Axis Charts
LEFT, RIGHT, INNER, and OUTER Joins
Joins With Duplicate Values
Joining on Multiple Fields
Joining v.s. Blending Data
Data Blending
Dual Axis Chart
Creating Calculated Fields in a Blend
Unit 6 – Advanced Dashboards and Storytelling
Accessing the Dataset
Setting Geographical Roles
Performing Table Calculations for Gender
Creating Bins and Distributions For Age
Creating a TreeMap Chart
Developing a Customer Segmentation Dashboard
Analyzing the Customer Segmentation Dashboard
Creating a Storyline
Unit 7 – Data Preparation
Preparing Your Data Format
Data Interpreter
Pivot
Splitting a Column
MetaData Grid
Fixing Geographical Data Errors
Audience
Beginner Tableau Users.
Anyone who works with data regardless of their background.
Prerequisites
There are no prerequisites for this course.
After the Course
The participants who have successfully completed this course are encouraged to take Tableau Desktop – Advanced.
The workshop on big data and machine learning was an excellent introduction to practitioners considering using data science. Ahmed demonstrated considerable teaching talent rooted in his long expertise with systems development.
Very rewarding course. Rare to find a Deep learning course in Dubai that teaches concepts from scratch and provides practical applications. Will definitely recommend.
Innosoft Gulf Institute is educating students breaking and revolutionary techniques with focus on future trends in CIT industry. Mr. Ahmed is well updated on latest technologies related to Big Data, AI, Machine Learning, etc. Rated as 5 star in terms of overall deliverance.
The most important thing is to be convinced of what you are studying. It's not just about teaching... I'm taking four courses at Innosoft Gulf institute, and I think it's much better than my bachelor's degree.
Innosoft Gulf really gave me a head start for college. The teacher was amazing and I really learned a lot. I highly recommend the Python, Java and Machine Learning courses.