Preference
Dates
Timing
Location
Evening Course
02 - 06 December 2018
07:00PM- 10:00PM
Dubai Knowledge Park
This course will teach you how how to use SQL quickly and effectively. You'll learn how to read and write complex queries to a database using one of the most in demand skills – PostgreSQL. These skills are also applicable to any other major SQL database including MySQL, Microsoft SQL Server and Oracle.
Moreover, you will learn how to query database tables, aggregate data using group by functions, write sub-queries and understand how to use some of the advanced features including date-time functions and regular expressions.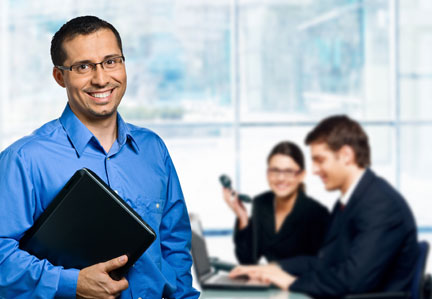 Course Outline
Audience
Prerequisites
After the Course
Course Outline
Unit 1 – Course Introduction
Course Curriculum Overview
Overview of Databases
Setup and Installation of PgAdmin and PostgreSQL
Unit 2 -Databases and Tables
Creating and Restoring a Database
Restoring a Table Schema
Unit 3 – SQL Statement Fundamentals
SELECT Statement
SELECT DISTINCT
SELECT WHERE
COUNT
LIMIT
ORDER BY
BETWEEN
IN
LIKE
Unit 4 – GROUP BY Statements
MIN MAX SUM and AVG
GROUP BY
HAVING
Unit 5 – JOINS
Overview of JOINS
AS Statement
Overview of Inner Join
Examples of Inner Joins
Overview of Join types
Example of Outer Joins
Union
Unit 6 -Advanced SQL Commands
Timestamps and Extract
Mathematical Functions
String Function and Operators
Sub-Queries
Self-Join
Unit 7 – Creating Database Tables
Data Types
Primary Keys and Foreign Keys
Create Table
Insert
Update
Delete
Alter Table
Drop Table
CHECK Constraint
NOT NULL Constraint
UNIQUE Constraint
Unit 8 – Views
Audience
Professionals or students who are interested in learning about how to extract data from relational databases.
Future Data Analysts, Data Science Professionals or Engineers.
Prerequisites
No prior technical experience is required to benefit from this course.
After the Course
The participants who have successfully completed this course are encouraged to take Big Data and Hadoop. 
The workshop on big data and machine learning was an excellent introduction to practitioners considering using data science. Ahmed demonstrated considerable teaching talent rooted in his long expertise with systems development.
Very rewarding course. Rare to find a Deep learning course in Dubai that teaches concepts from scratch and provides practical applications. Will definitely recommend.
Innosoft Gulf Institute is educating students breaking and revolutionary techniques with focus on future trends in CIT industry. Mr. Ahmed is well updated on latest technologies related to Big Data, AI, Machine Learning, etc. Rated as 5 star in terms of overall deliverance.
The most important thing is to be convinced of what you are studying. It's not just about teaching... I'm taking four courses at Innosoft Gulf institute, and I think it's much better than my bachelor's degree.
Innosoft Gulf really gave me a head start for college. The teacher was amazing and I really learned a lot. I highly recommend the Python, Java and Machine Learning courses.