Big Data: Storing and Processing Massive Datasets
Preference
Dates
Timing
Delivery Method
Evening Course
18 - 26 November 2020
07:00PM- 09:30PM
Live Sessions, Lecture Videos and Hands-on Projects
One of the most valuable technology skills is the ability to store and process huge data sets, and this course is specifically designed to bring you up to speed on some of the hottest technologies for this task including Hadoop and Apache Spark. The top technology companies are all using Hadoop and Spark to solve their big data problems!
This course will enable you to learn and master the most popular Big Data and Hadoop technologies including HDFS, MapReduce, Spark, MLlib and Spark Streaming.   It's filled with hands-on projects from various industries and verticals including transportation, advertising and entertainment.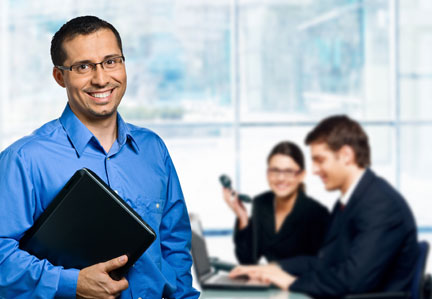 Course Outline
Audience
Prerequisites
After the Course
Course Outline
Unit 1 – Big Data Ecosystem 
What is Big Data?
Big Data Characteristics
Data Processing Challenges
What is a Distributed File System (DFS)?
Solving the Speed Problem with DFS
What is Hadoop?
HDFS
Big Data Processing with Map Reduce
Hive vs. Pig
Introducing Apache Spark
Map Reduce, Hive, Pig vs. Spark
Ambari Web UI
Hadoop Ecosystem
 

Unit 2 – Linux Operating System Review

Create a virtual machines using VirtualBox

Install Linux on virtual machines
Run simple Linux commands using the shell
Manage files and directories from the shell prompt
Create, view, and edit text files from command line with the vi editor
Set Linux permissions on files and directories
Access remote systems securely using SSH
Configure basic Linux networking
Archive files and copy them from one system to another
Download, install, update, and manage software packages 
 

Unit 3 – Environment Setup

Install and Setup a Hadoop Cluster on Linux

Install and Setup a Spark Cluster on a Linux

Configure HDFS 
Configure pyspark
Configure Jupyter Notebook to access Hadoop and Spark Clusters

Unit 4 – Spark DataFrames

What is Spark?
Spark DataFrame Basics
Spark DataFrame Basic Operations
Groupby and Aggregate Operations
Handling Missing Data
Working with Dates and Timestamps
Practical Project: Processing a 20 million records dataset
 

Unit 5 –  Machine Learning with Spark MLlib

Implement Linear Regression Model with Spark's MLlib
Practical Project: Build a regression model for a shipping company
Implement a Logistic Regression model with Spark's MLlib
Practical Project: Build a classification model for a marketing agency 
Unit 6 – Recommender Systems
Introduction to Recommender Systems
Collaborative Filtering Recommender Systems
Practical Project: Building a movie recommender system with Spark
Unit 7 – Spark Streaming
Introduction to Streaming with Spark
Processing Unstructured Data with Spark Streaming 
Practical Project: Processing Twitter Feeds using Spark Streaming
Audience
Data analysts and database administrators who are curious about Hadoop and how it relates to their work.
Software engineers and programmers who want to understand the larger Hadoop ecosystem, and use it to store, analyze, and vend "big data" at scale.
Project, program, or product managers who want to understand the high-level architecture of Big Data and Hadoop.
Prerequisites
After the Course
The participants who have successfully completed this course are encouraged to take Innosoft Certified Big Data Professional Exam (BD-200)
The workshop on big data and machine learning was an excellent introduction to practitioners considering using data science. Ahmed demonstrated considerable teaching talent rooted in his long expertise with systems development.
Very rewarding course. Rare to find a Deep learning course in Dubai that teaches concepts from scratch and provides practical applications. Will definitely recommend.
Innosoft Gulf Institute is educating students breaking and revolutionary techniques with focus on future trends in CIT industry. Mr. Ahmed is well updated on latest technologies related to Big Data, AI, Machine Learning, etc. Rated as 5 star in terms of overall deliverance.
The most important thing is to be convinced of what you are studying. It's not just about teaching... I'm taking four courses at Innosoft Gulf institute, and I think it's much better than my bachelor's degree.
Innosoft Gulf really gave me a head start for college. The teacher was amazing and I really learned a lot. I highly recommend the Python, Java and Machine Learning courses.