Preference
Dates
Timing
Location
Registration Fees
Hybrid

(In Person & Live Webinars)
2, 9, 16, 23, 30 August 2021
Mondays: 7:00 PM - 9:30 PM
Dubai Knowledge Park
3,500 AED
Today's companies and investors are all starting to evaluate how Artificial Intelligence (AI) will either positively or negatively impact their organization's growth, profits and overall returns.
According to Research from the World Economic Forum (WEF) and McKinsey, AI will increasingly disrupt what we do, who does it and how all work is done as pieces of human work are transferred to machines. On the positive side, AI is expected to add significant growth and value to the world's economy for the companies and countries that develop it. As such, it is more important than ever that all leaders, managers, executives and board members develop their AI skills to compete and prosper in the AI world.
However, most leaders of organizations and investors in companies don't have the requisite skills to use these technologies to create competitive advantage, nor to build the right teams to insure their long term success. As such, this course will help you gain the following knowledge:
Why business models based on AI-powered platforms dominate the markets
How you can use these technologies to grow revenue and profitability
What are the 5 steps that can transform your business and investment activities
Who will you need on the team to ensure your short and long term success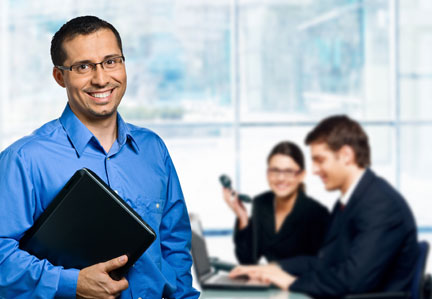 Learning Objectives
Audience
Prerequisites
After the Course
Learning Objectives
Unit 1 – Modules and Platforms
Identify the 5 distinct business models and map the evolution of corporate strategy
Describe why platforms business models are emerging today
Cite specific, concrete examples of firms leveraging older and newer business models
Understand how platform economics are different, and why
Explain why automation and AI are essential to platform business models
Unit 2 – Machines and Artificial Intelligence
Identify and utilize different data sources (fundamental and alternative)
Identify best practices for developing and managing a company's data
Identify material issues and understand their importance in developing data
Identify the different views of stakeholder, investor, and regulator definitions of data
Identify the leading organizations data use and governance issues
Assess the quality of a company's process for becoming a data driven organization
Understand and follow the best practices in developing data driven strategies
Identify and prioritize the key stakeholders in building a data driven business
Understand the different requirements and regulations that are emerging
Unit 3 – Data for AI
Explain how data is used in an AI/ML application
Understand why alternative data is a key differentiators
Identify different data sources that a company can use (fundamental and alternative)
Understand the complexities of data management
Understand and follow the best practices in developing data driven strategies
Unit 4 – Transforming Your Strategy and Business Model
Pinpoint where you are and the gap to AI powered modern business models 

Inventory your existing technologies, data and networks to leverage 

Validate your business case with customers and gain your leaders' buy in 

Organize and operate a core team to achieve your AI powered business model 

Track your performance and progress towards becoming an AI first firm
Unit 5 – Build Your AI Business
Apply the transformative AI process to build your own AI-powered unit
Implement transformative ideas with the right structure, skills, and governance 
 

Prepare ahead and avoid the pitfalls of business model transformation
Invert your thinking to drive changes in actions and outcomes
Build an AI-powered business case 

Audience
Mangers and Business Leaders interested in transforming their organizations with AI technologies.
Prerequisites
There are no prerequisites for this course.
After the Course
To learn technical details of how to implement AI Systems, we recommend our Artificial Intelligence Professional Program.
The workshop on big data and machine learning was an excellent introduction to practitioners considering using data science. Ahmed demonstrated considerable teaching talent rooted in his long expertise with systems development.
Very rewarding course. Rare to find a Deep learning course in Dubai that teaches concepts from scratch and provides practical applications. Will definitely recommend.
Innosoft Gulf Institute is educating students breaking and revolutionary techniques with focus on future trends in CIT industry. Mr. Ahmed is well updated on latest technologies related to Big Data, AI, Machine Learning, etc. Rated as 5 star in terms of overall deliverance.
The most important thing is to be convinced of what you are studying. It's not just about teaching... I'm taking four courses at Innosoft Gulf institute, and I think it's much better than my bachelor's degree.
Innosoft Gulf really gave me a head start for college. The teacher was amazing and I really learned a lot. I highly recommend the Python, Java and Machine Learning courses.