Preference
Dates
Timing
Location
Registration Fees
Hybrid (In Person & Live Online Webinars)
6, 8, 10, 13, 15, 17 June 2021
7:00 PM - 9:30 PM
Dubai Knowledge Park
3,500 AED
AI is not only for engineers. "AI for Decision Makers", a non-technical course, will help you understand AI technologies and spot opportunities to apply AI to problems in your own organization. You will see examples of what today's AI can – and cannot – do.  Finally, you will understand how AI is impacting society and how to navigate through this technological change.
If you are a non-technical business professional, "AI for Decision Makers" will help you understand how to build a sustainable AI strategy. If you are a machine learning engineer or data scientist, this is the course to ask your manager, VP or CEO to take if you want them to understand what you can (and cannot!) do.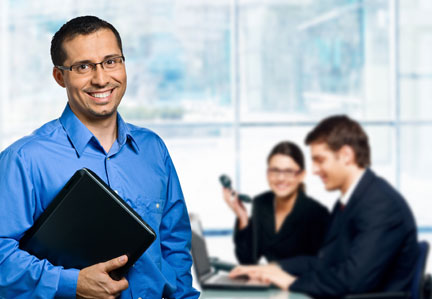 Course Outline
Audience
Prerequisites
After the Course
Course Outline
Unit 1 – What is AI?
Introduction
Machine Learning
What is Big Data?
The terminology of AI
What makes an AI company?
What Machine Learning can and cannot do
An intuitive explanation of deep learning
Unit 2 – Building AI Projects
The workflow of a Machine Learning project
The workflow of a Data Science project
Every job function needs to learn to use data
How to choose an AI project
Working with an AI team
Technical tools for AI teams
Unit 3 – AI in Your Company
AI Case studies
Example roles of an AI team
AI Transformation Playbook
AI pitfalls to avoid
Taking your first step in AI
Survey of major AI applications
Survey of major AI techniques
Unit 4 – AI and Society
A realistic view of AI
Discrimination / Bias
Adversarial attacks
Adverse uses
AI and jobs
Conclusion
Audience
Though this course is largely non-technical, engineers can also take this course to learn the business aspects of AI.
Prerequisites
There are no prerequisites for this course.
After the Course
To learn technical details of how to implement AI Systems, we recommend our Artificial Intelligence Professional Program.
The workshop on big data and machine learning was an excellent introduction to practitioners considering using data science. Ahmed demonstrated considerable teaching talent rooted in his long expertise with systems development.
Very rewarding course. Rare to find a Deep learning course in Dubai that teaches concepts from scratch and provides practical applications. Will definitely recommend.
Innosoft Gulf Institute is educating students breaking and revolutionary techniques with focus on future trends in CIT industry. Mr. Ahmed is well updated on latest technologies related to Big Data, AI, Machine Learning, etc. Rated as 5 star in terms of overall deliverance.
The most important thing is to be convinced of what you are studying. It's not just about teaching... I'm taking four courses at Innosoft Gulf institute, and I think it's much better than my bachelor's degree.
Innosoft Gulf really gave me a head start for college. The teacher was amazing and I really learned a lot. I highly recommend the Python, Java and Machine Learning courses.